Manhole Lifting Grab
DRE have been manufacturing and supplying Manhole Lifting Grabs for over 20 years. The Manhole Lifting Grabs are manufactured in our workshop situated in Bunclody Co.Wexford Ireland, at the Wexford, Carlow and Wicklow borders.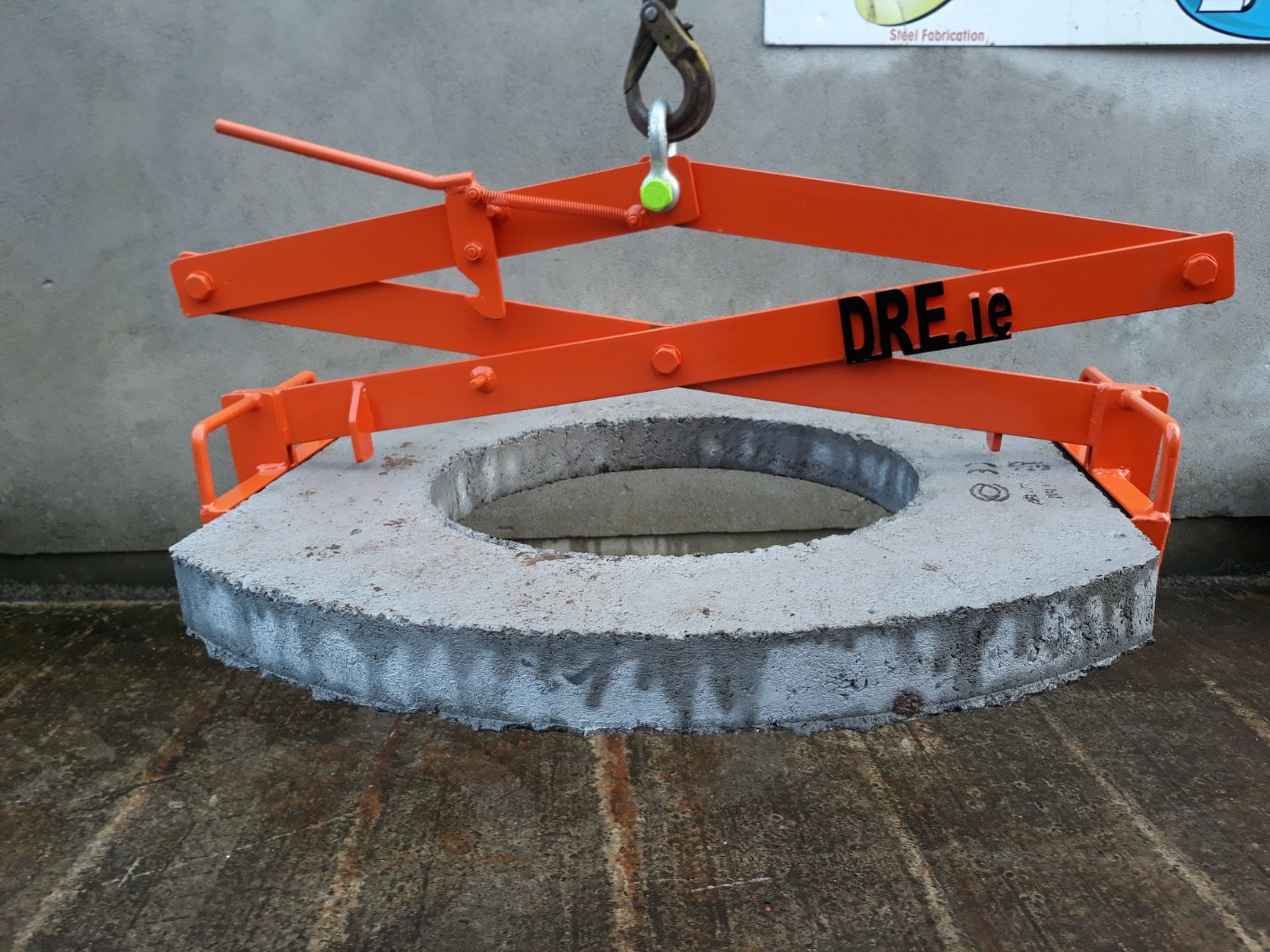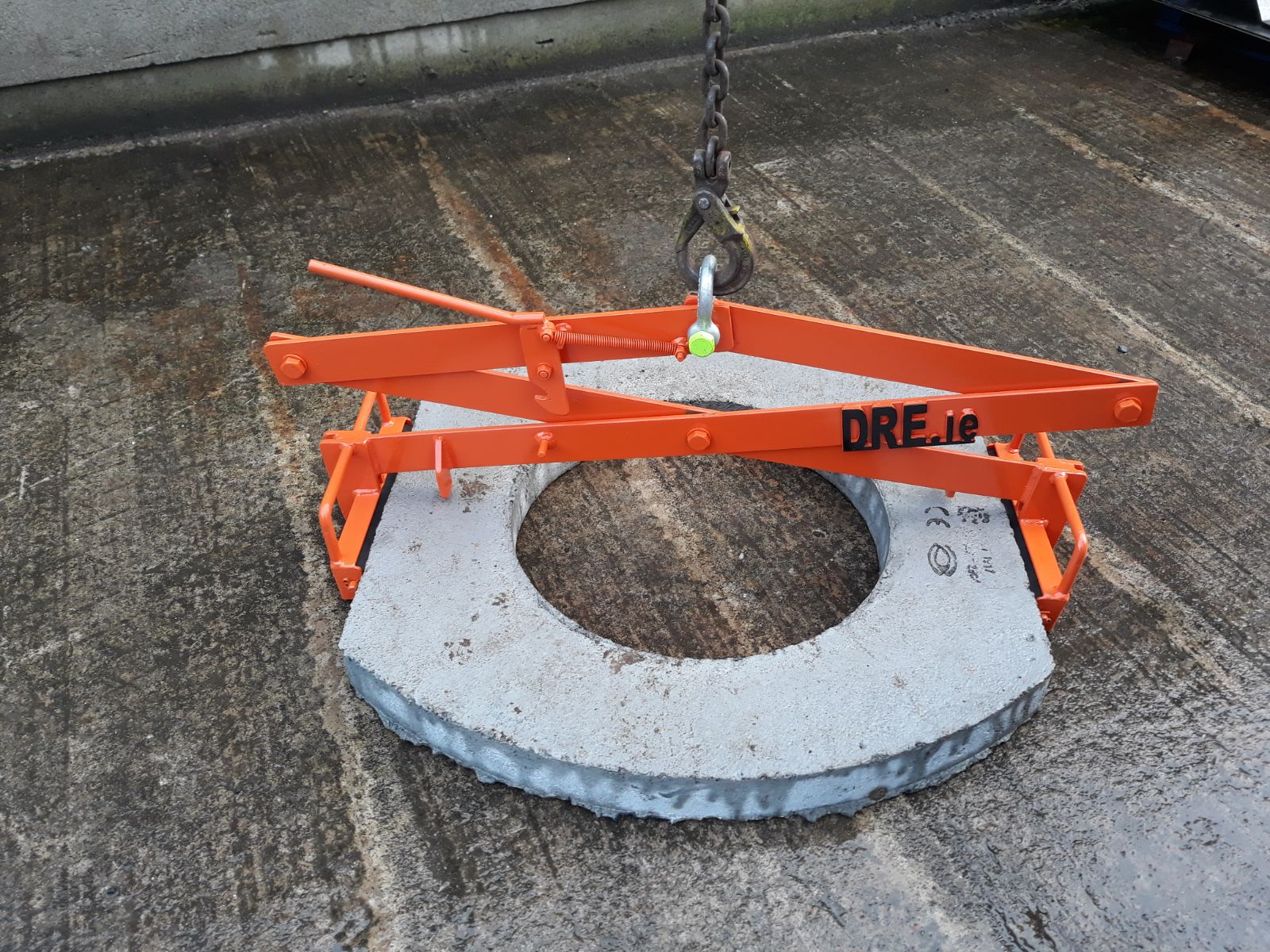 This Manhole Lifting Grab is manufactured from sturdy steel for the transportation and placement of Manhole Cover Slabs.
The scissor mechanism makes it very easy for the operator to use.
The S.W.L. of this Manhole Concrete Cover Lifter is 200kg.
Also comes with a GA1 Certificate.
We also supply 1 legged chains, for more information click the link below: