Forklift Snow Plough
DRE have been manufacturing and supplying Forklift Snow Ploughs for over 20 years. The Snow Ploughs are manufactured in our workshop situated in Bunclody Co.Wexford Ireland, at the Wexford, Carlow and Wicklow borders.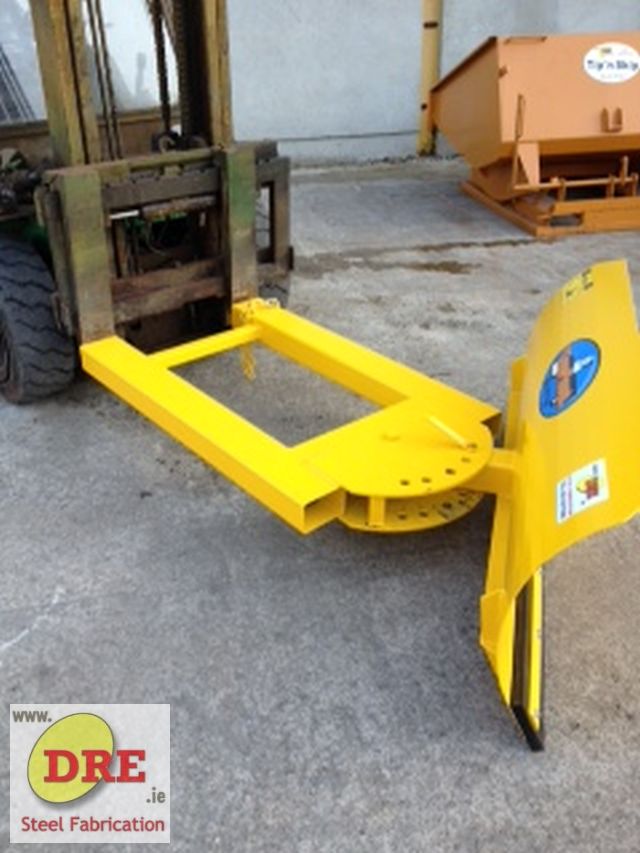 This is also available to hire. Please contact us for details

Our DRE Forklift snow ploughs will clear your forecourt and surrounding business areas,- footpaths,- entries,- car parking, delivery and service areas of all snow and ice in minutes and can be stored conveniently for regular use.

• Cost effective
• Delivered to your Business
• Many different models to suit your business needs
• Strong Rubber Scraping Action - No marks on Forecourt
• Quick Action - Pick up and clear
• Suits all types and models of Forklifts
• Wall mount storage Bracket also available*
We have a wide range available to cater for many applications.
Fixed off set blade

Adjustable blade with 5 different positions

Adjustable spring loaded, 5 different positions and a spring trap system to prevent damage to machine & plough if it comes in contact with an obsticle


Benefits to your Business

• Customers will come in to a cleared frost free area to shop
• Can be used to keep all access areas and roadways cleared
• Ensure heavy vehicle, big fill access
• Customer Parking for solid fuel and shop sales
• Delivery and services areas for stock and distribution cleared of snow in minutes
• Easy to use

We can supply your DRE Forklift Snow Plough to you in 3 to 6 days from Receipt of order and will deliver to your door.